Your energetic dog will be in heaven with our "Travel Jump Set" - a four pack of practice jumps that setup and break down easily for storage or travel! You can take them to the park, beach or anywhere you can think of. They are freestanding with a fixed base, so you can easily set them up indoors on rainy days. Position them in a square to practice pivot exercises, place them in a row to work on distance training, or add more jumps to your agility course!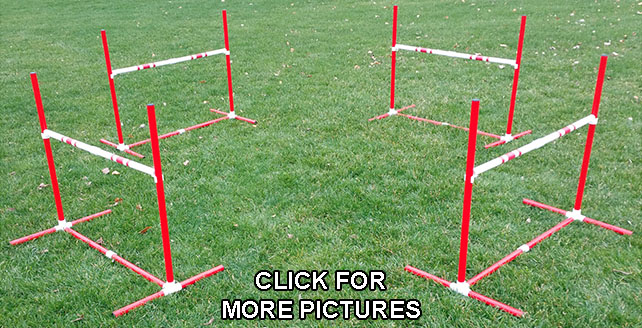 Some special features include:
Jumps are easy to set up and take down, and can be used indoors or outside.


The 3' wide white (for visibility) jump bars displace for safety and are easily adjusted in height up to 26" with the snap on jump cups.


Made of 1" outer diameter (3/4" inner) furniture grade UV resistant pvc pipe and fittings. It will withstand the elements and the most energetic of dogs.


Includes more than enough matching color vinyl tape to decorate the jump bars in any fun pattern you choose.


Optional: Premium carry bag has ample space for all four jumps with room to spare, and when loaded weighs only 10 pounds.


Made by us in the USA!


Click Here for more pictures.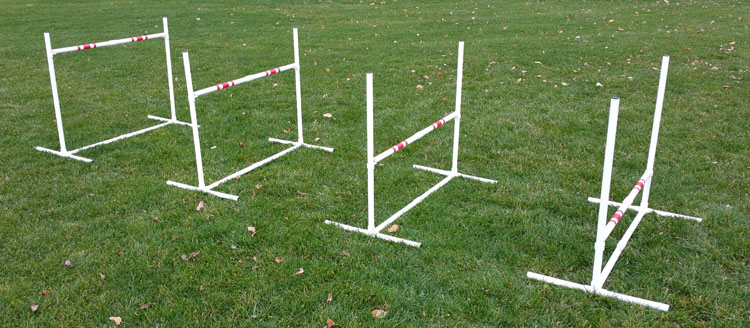 Four colors to choose from! Click a color box below to choose...